Postgraduate Diploma of Medical Ultrasonography (PgDMU Asia)

Programme Info
Medical ultrasound is the most preferred screening method nowadays as this health screening method is deemed as effective, flexible, non-hazardous, less time-consuming and cost-efficient. According to the Bureau of Labour Statistics (BLS), the employment demand of diagnostic medical sonographers is projected to increase by 39% between 2016 and 2022*.
Since 2005, Vision College Malaysia and Australasian Society for Ultrasound in Medicine (ASUM) have collaborated to offer the Postgraduate Diploma of Medical Ultrasonography (ASIA), a course which is widely recognized globally. This programme trains qualified sonographers who are highly sought after by various medical institutions. Accredited by MQA since 2006, the Postgraduate Diploma of Medical Ultrasonography-PgDMU(Asia) is an internationally recognized qualification awarded by the ASUM. Graduates of the programme may also continue their studies in Australian Universities at Master's level in Sonography with credit transfers.
Students are trained as sonographer trainees at our in-house diagnostic centre, allowing regular face-to face sonographer-patient contact and also enabling them to accumulate ultrasound scanning experience daily. Upon completion of the programme, graduates produce 500 ultrasound scans and this valuable scanning experience can be included in their respective CVs in future. Supported by Hire Vision, Vision College's job placement department, graduates of the programme have successfully started their careers as sonographers in various medical institutions in Malaysia, Singapore, Australia and United Kingdom etc. This programme is joined by students from various professions, such as the medical practitioners, biomedical scientists, nurses, physiotherapist, radiographers etc.
* Wood, D. (n.d.). Mobile ultrasound market needs trained sonographers. Retrieved from
https://www.amnhealthcare.com/ultrasound-market-needs-sonographers/
Entry Requirement
MBBS or Doctor of Medicine
 Bachelor's Degree in any Health/ Medical-related disciplines (e.g. Biology, Biotechnology, Biomedical, Cardiopulmonary Technology, Diagnostic Radiography, Medical Sciences, Nursing, Physiotherapy etc.) are encouraged to apply.
Vision College's 3-year Diploma in Medical Imaging
Career Prospects
Career options available in a wide range of fields including Ultrasonography, Diagnostic Imaging, and Research and Development:
Diagnostic Medical Sonographer
Sonography Educator
Research Sonographer
Ultrasound application Specialist
Technical Sales Advisor
Sonography Entrepreneur
EXCHANGE MASTER PROGRAM
Master of Medical Sonography @ University of South Australia
Vision College graduates of the Postgraduate Diploma in Ultrasonography programme are granted 13.5 units of credit (3 courses) towards the 54 units of Master of Sonography.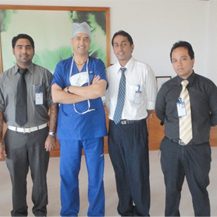 Dr. K. Cornelius Piros
(Dr. K. Cornelius Piros (in light grey shirt) with Dr. Devi Shetty (in blue surgical scrubs), Chairman as well as one of the top cardiac surgeons in the world.)
Graduate of PgDMU(Asia) in year of 2008, Echocardiography (NHH,India), Sonologist / Echocardiologist, Chief Operating Officer of Gomez Medical Services
"I am still young in this field and look forward to learn and gain more experience. At the same time, I am planning to further my studies in hospital management. I would like to thank Vision College and all the lecturers – you are the reason of whom and where I am today."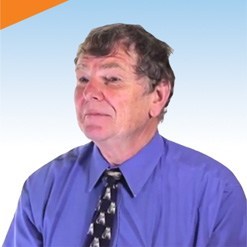 Mr. Brian Starkoff
Chairman of DMU (Asia) Board of Examiners ASUM
"I have worked with a couple of the graduates that have come out of Vision College in Australia and I absolutely have great respect for them. They work very well, their standards are high and they are excellent sonographers"