Novel Coronavirus (2019-ncov) Antigen testing kit (colloidal gold)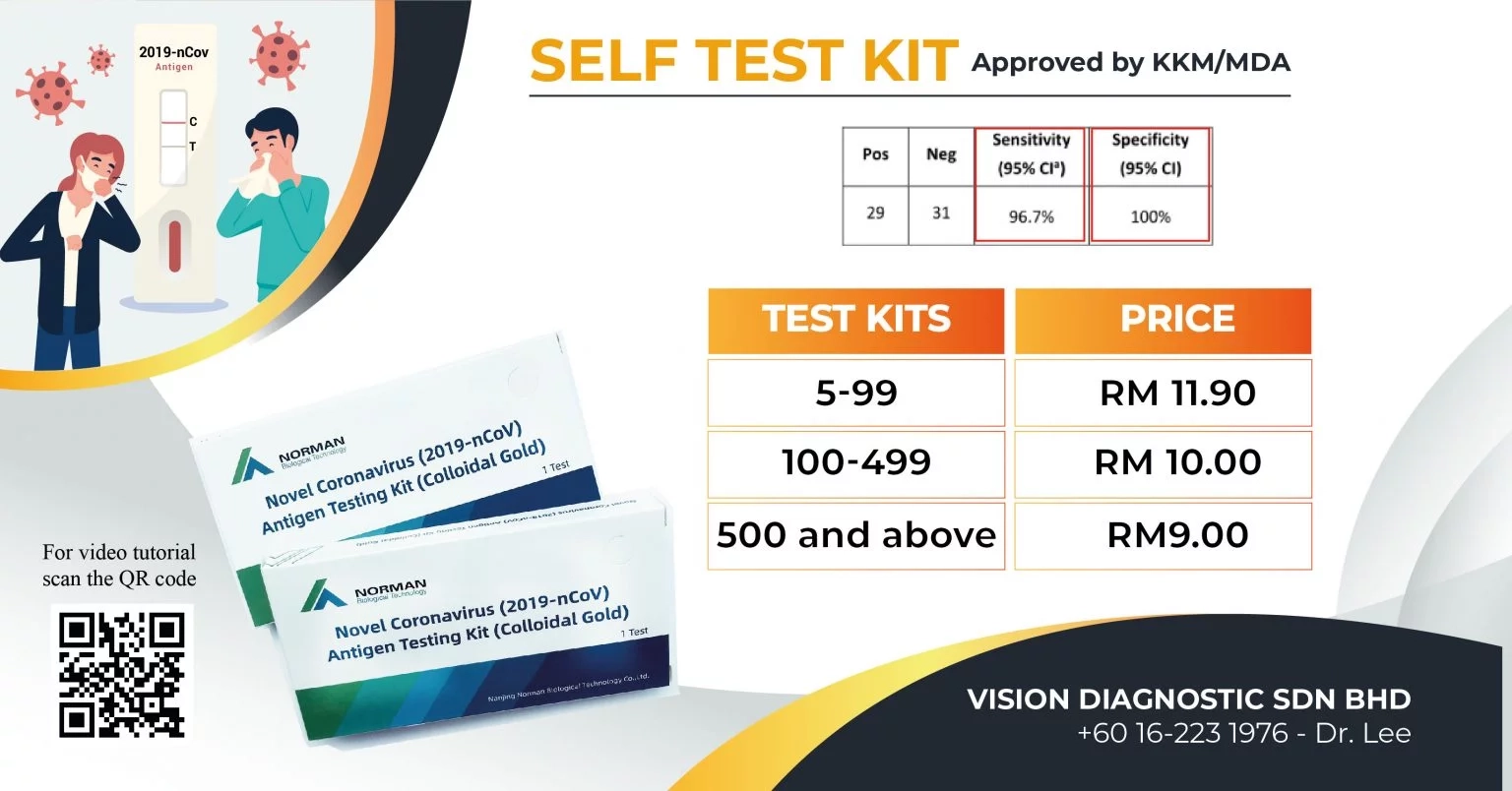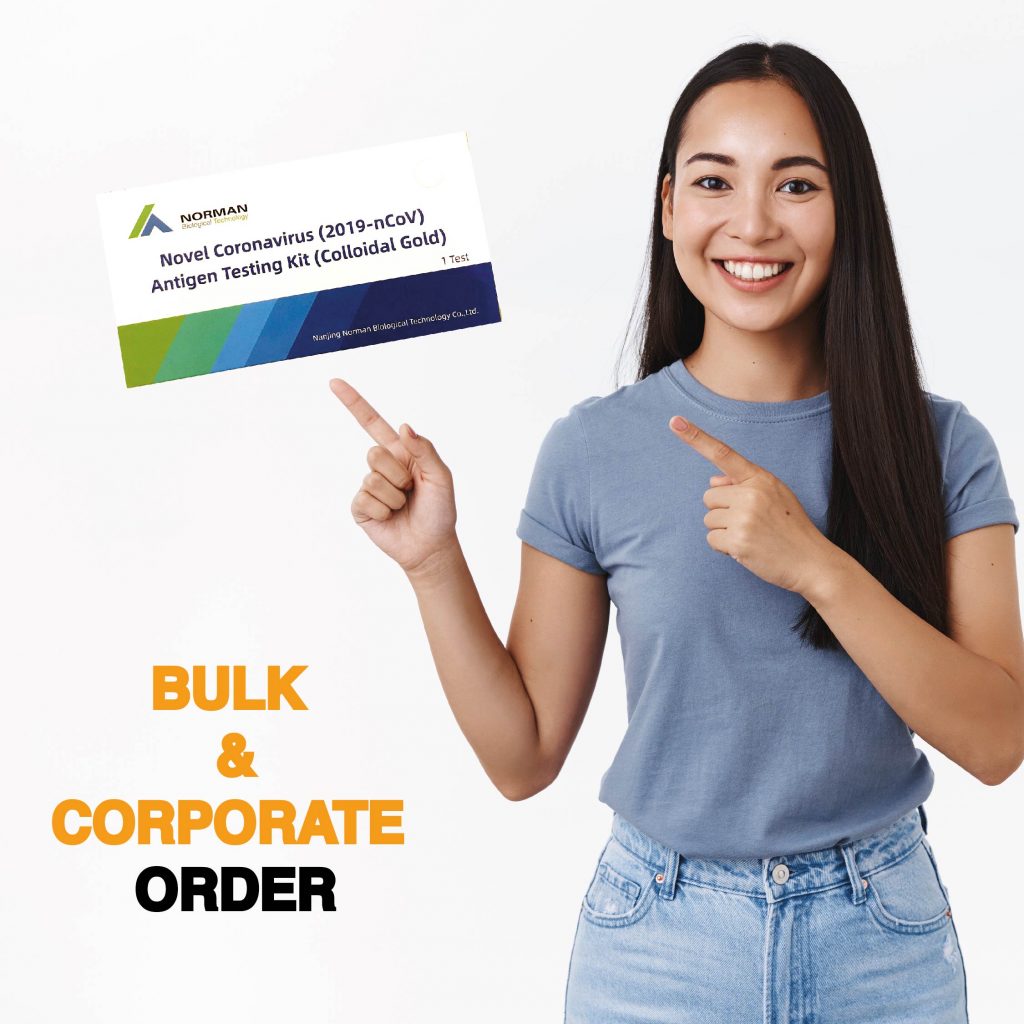 FAQ
Is this accurate?
Yes, this test is registered and approved by the Medical Devices Authority (MDA) which is the medical devices division under the Ministry of Health.
NORMAN Saliva Antigen Test Kit is certified by the Institute of Medical Research (IMR) that is has 96.7% accuracy based on 96.7% sensitivity and 100% specificity.

Should I store the test kit in the fridges?
No, just store it in a cool place at home where it is around 20°C to 30°C.
Could other throat infection cause a false positive?
No, a throat infection that is not due to Covid-19 infection will not cause a false positive.
Would the bubbles formed affect the result?
No. However, the bubbles might hinder the tidal flow of the test kit due to insufficient sample. Hence, we recommend that you wait for 5 minutes before dropping the mixed samples.
if I am recently vaccinated, will my results show as positive?
Vaccination does not provide complete immunity against the virus. It reduces the complication risks if infected. However, if you are infected even if you are vaccinated, you will be tested as positive.
Can the test be done, right after brushing my teeth or usage a difference in the accuracy?
No, you cannot. It needs to be 30 minutes after brushing the teeth or usage of oral products such as mouth wash.
Approval by Medical Device Authority (MDA), Ministry of Health Malaysia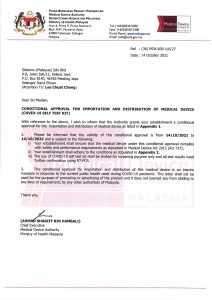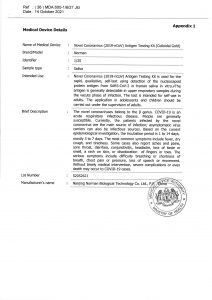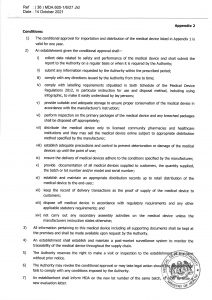 Approved by,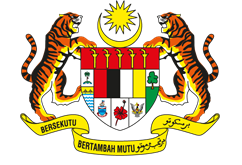 Update Self  Test Results :