Dear Graduates Class of 2021,
Congratulations!
You have finally made it and to celebrate this pinnacle mark, the years of your hard work at Vision College will be commemorated during your graduation ceremony which will be held on 24 June 2022.
After two years of postponement due to the pandemic, with great pleasure we will be having the 7th Vision College 
Convocation
 Ceremony for the graduates of 2019, 2020 and 2021.
Henceforth, The Board of Governors, administration, faculty and staff members of Vision College would like to extend a warm invitation to your family and friends to join you on this day of celebration. The event will be held as follows:
Date : 24 June 2022 (Friday)

Time : 7.00 am (Registration)

The ceremony will start at 8.00 am – 12pm.

Venue : Sime Darby Convention Centre Jalan Bukit Kiara 1, Bukit Kiara, 60000 Kuala Lumpur

Attire : Formal attire / Traditional wear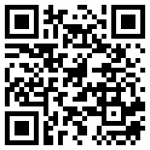 For further details please click here Convocation 2022 invitation letter
Frequently Asked Questions (FAQs) on Convocation 2020
When to pay the convocation fees?


Payment need to be made latest by

7 June 2022

.

If I didn't bring any guests to the ceremony, how much should I pay?
RM 350 to college bank account. Please refer to package A in the invitation letter. But please bring another RM200 (cash ONLY) for deposit of robe rental on the day of collection of robe.
If I still have debt, can I attend the convocation? (e.g: haven't finished paying retake fees, hostel fees etc.)
Yes you may attend the ceremony, as long as you have paid the fees, submit proof of payment and fill up all the required forms.
However, you cannot collect your academic transcript until all fees and payment is settled.

How and to whom should I send the proof of payment/receipt?


You have to complete and submit the proof of payment

by filling up the Pre-registration form: https://forms.gle/szu1NPTtB4aSmb6aA


Does the deposit for robe include in the package pricing?


No, it does not include in the package pricing. Please bring RM200 cash on the day of collection of robe. Once you have returned the robe after the convocation ceremony, the RM200 will be return back.
Thus, package pricing need to pay before on 7th June 2022.

 

Do not pay the robe deposit to college finance bank account.  

If I cannot or do not attend the convocation ceremony, when would I be able to collect my transcript?


You may collect the transcript 3 weeks after convocation ceremony at college counter.



When should I return the robe?


Please return the robe on the same day of convocation.